DataOceans Attains SOC 2 Type II Attestation, Reinforcing Unwavering Security and Service Excellence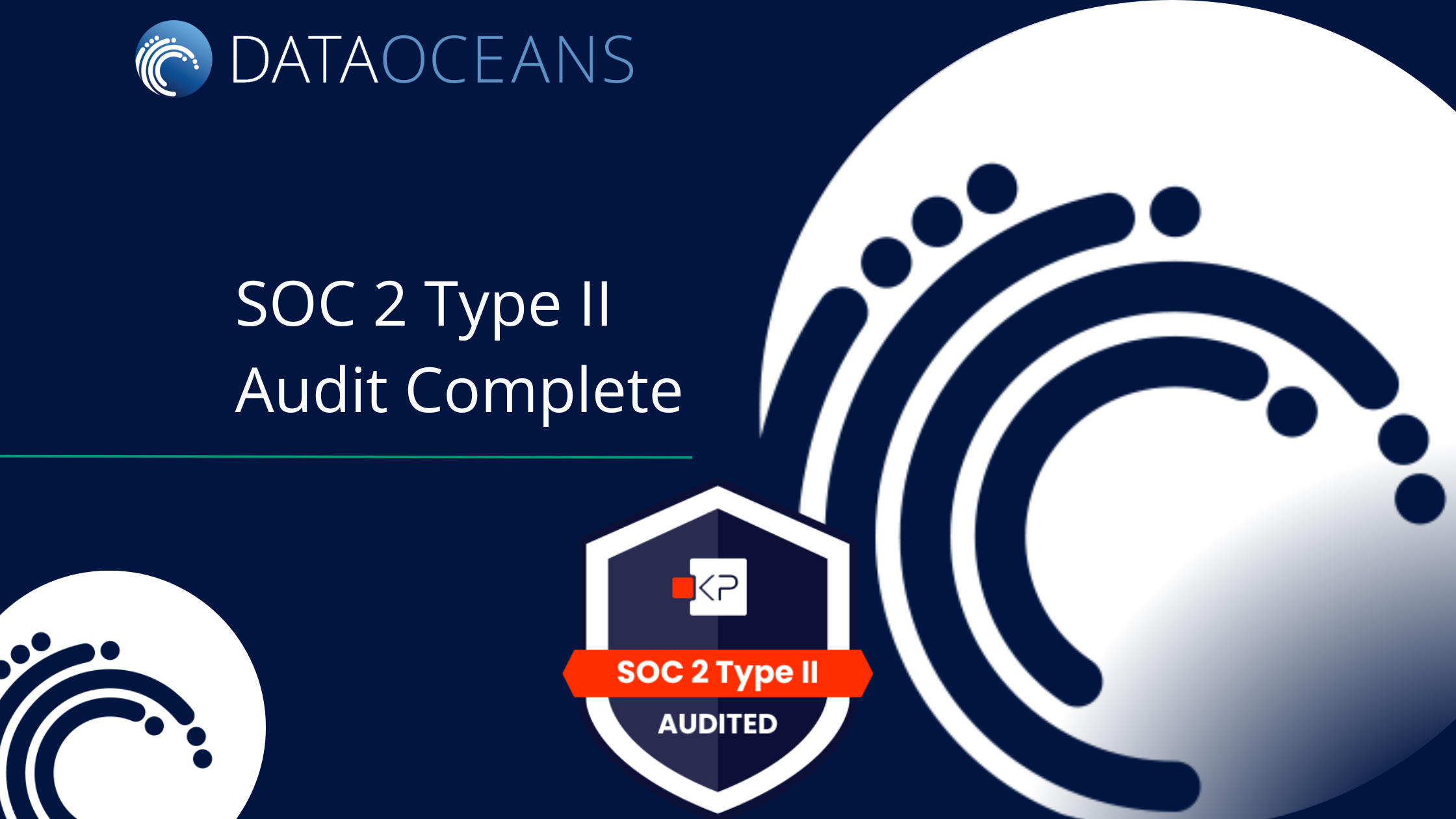 This article was originally published on KirkpatrickPrice's website. To view the original post, CLICK HERE.
Independent Audit Validates DataOceans' Internal Controls and Processes
Alpharetta, Georgia – DataOceans, a provider of data-driven, omnichannel customer communications, today announced that it has completed its SOC 2 Type II audit, performed by KirkpatrickPrice. This attestation underscores DataOceans' steadfast commitment to security and the delivery of superior services by demonstrating the organization's well-established internal controls and processes.
A SOC 2 audit provides an independent, third-party validation that a service organization's information security practices meet industry standards stipulated by the AICPA. During the audit, a service organization's non-financial reporting controls as they relate to security, availability, processing integrity, confidentiality, and privacy of a system are tested. The SOC 2 report delivered by KirkpatrickPrice verifies the suitability of the design and operating effectiveness of DataOceans' controls to meet the standards for these criteria.
Dave Hickson, COO at DataOceans, remarked, "For several consecutive years, our SOC 2 Type II attestation has consistently emphasized our commitment to maintaining stringent security standards, alongside our tradition of delivering outstanding services to valued clients."
Joseph Kirkpatrick, President of KirkpatrickPrice, emphasized, "The SOC 2 audit is based on the Trust Services Criteria. DataOceans delivers trust-based services to their clients, and by communicating the results of this audit, their clients can be assured of their reliance on DataOceans' controls."
As DataOceans celebrates the attainment of the SOC 2 Type II attestation, a clear message resonates: their dedication to security is resolute, setting new standards for secure and client-centric partnerships.
About DataOceans:
DataOceans is the leading technology provider for companies seeking to better communicate with and service their customers. The Oceanus platform enables engaging online customer portals and lowers the cost and time of managing customer statements, letters, and notices. With our Customer Communications Management (CCM) Platform, you can deliver messages across all channels, interacting with your customers in ways that are most convenient to them while lowering service interaction volume and cost.
With more than 15 years of experience successfully delivering solutions to organizations ranging from the Fortune 500 to innovative start-ups, DataOceans works directly with your team to ensure a seamless implementation and ongoing support throughout our partnership. For more information, visit https://www.dataoceans.com or follow us on LinkedIn at https://www.linkedin.com/company/dataoceans/
About KirkpatrickPrice:
KirkpatrickPrice is the leader in cyber security and compliance audit reports. Our experienced auditors know audits are hard, so they take complicated audits such as SOC 1, SOC 2, PCI DSS, HIPAA, HITRUST, GDPR, and ISO 27001 and make them worth it. The firm has issued over 20,000 reports to over 2,000 clients worldwide, giving its clients trusted results and the assurance they deserve. Using its Online Audit Manager, the world's first compliance platform, KirkpatrickPrice partners its clients with an expert to guide them through the entire audit process, from audit readiness to final report. For more information, visit www.kirkpatrickprice.com, follow KirkpatrickPrice on LinkedIn, or subscribe to our YouTube channel.