Member Journey Mapping for Credit Unions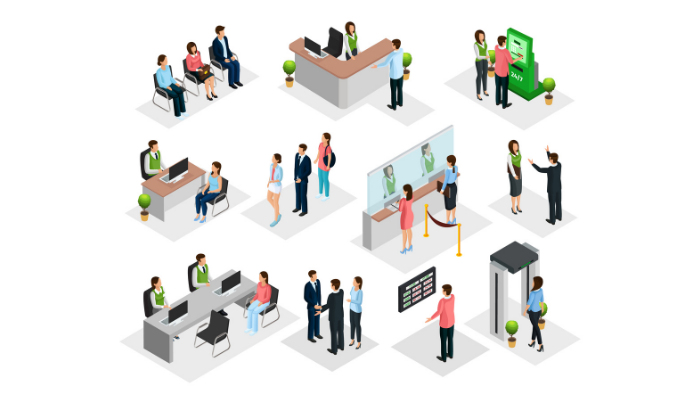 Years ago, it was easier to develop a website. A developer could build a site using straight html and assume it would be viewed using Internet Explorer. But times change. Now web developers need to consider the many ways users interact with their sites. Are they on a mobile phone, tablet, or laptop? Are they visually impaired? What browser are they using? These are important distinctions because the experience users have varies greatly.
The same can be said for credit union member journeys. Technology has added new paths that members can take to complete any action. Some members will interact completely using their cell phones. Others want to visit the branch, or talk directly to an employee using a landline. In every case your credit union needs to deliver a smooth, consistent experience to members, one that affirms the value you deliver to them.
To do this, credit unions need to create member journey maps. According to credit union expert Anne Legg: "To truly understand the member experience, a credit union needs to understand the journey the member takes at the credit union. The insight and knowledge gained in journey mapping is invaluable." The purpose of member journey mapping is to capture the myriad paths that members traverse and ensure there are no gaps or friction points in the interactions along the way.
Journey mapping is not an easy task. Today there are more ways to engage with members – including chatbots, digital assistants, apps, member portals – and all of these must be considered when mapping the member journey. For example, a credit union maintains chat functionality on its website, but the member journey for interacting with chat is different depending on whether a member is logged in or not. When new credit union member Brittany has trouble logging into to her account, the chat automatically responds with a link that looks helpful but requires her to be signed in first. It's a friction point that aggravates a new member – and that could have been identified during the mapping process.
Beyond eliminating friction points, member journey mapping can help reveal areas for increasing revenue. Over time, Brittany's credit union collects ample data about her, like income, savings, investments and spending behavior. This information can help predict when she is likely to need other products and services, like a new car loan. Unfortunately, that data isn't always available to the people and systems that need it. Much of it may be siloed in systems or databases. One of the most important steps in mapping the member journey is to begin to identify and solve these data gaps.
Credit unions increasing face increasingly stiff competition from national banks and fintech organizations. However, a credit union that invests in journey mapping can provide better experiences and garner loyal members who feel valued.
Build Better Member Relationships with DataOceans
Member journey mapping helps credit unions build loyal, reliable member base. At DataOceans, we streamline member communications and improve the customer experience for better relationships. Contact us today to learn more.