Customer Communications Can Generate Profit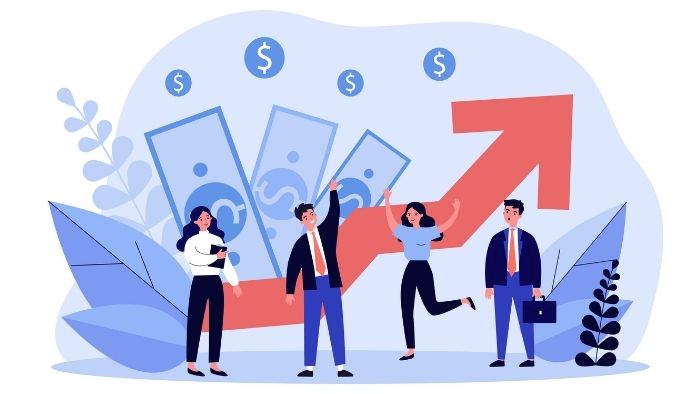 Under pressure to generate revenue and increase profits, organizational leadership often chooses to cut down on cost centers in their organizations. Although they are vital to customer service and long-term growth, customer contact centers often fall victim to these kinds of cutbacks. However, innovative companies are finding ways to make cost centers profitable, or at the very least, cost neutral.
The Rise of Digital Marketplaces
For example, retailers like Land's End and Sears have turned their websites into digital marketplaces, offering selected third-party products and even sponsored advertising on their sites. It's one way an older generation of retailers can compete with Amazon's experience of "everything for the consumer in one place." This type of shopping experience is increasingly attractive to busy consumers, and there are benefits to the company as well: fee and commission revenue derived from sales on the site, an ability to branch into new retail niches, and stickiness that keeps consumers on sites. It's likely there's also the benefit of access to product and sales data that can inform decisions on future product offers.
There are some downsides to digital marketplaces: issues with customer service support of third-party products, possible dilution of well-established brands, even the need to provide oversight on products offered (for example, Nazi-themed rings that ended up on the Sears site.) But overall, this seems a successful way of turning a cost center – the ongoing development and maintenance of the website – into a profit center. As customers become normalized to this, we'll likely see much more of it in the future.
Customer Communications to Improve Sales
Departments that are tasked with creating and delivering customer communications would do well to take this lesson to heart. It is possible to convert customer communications from a cost center (with a high spend on transactional mail and digital communications) to a profit center. Keys to this are:
moving customers from printed statements to eDelivery to save on print and mail costs
developing clearer statement designs that reduce calls to customer service
implementing more self-service functionality for customers
leveraging customer data to better engage with and deepen customer relationships
dedicating white space on printed and digital statements to highly targeted cross sell of additional products, or for third-party offers that can be monetized
The benefits from this include increased revenue and retention, and the ability for customer service agents to provide a better experience with each interaction. For example, banks and credit unions can include offers for discounted services that promote usage of their debit and credit cards, while healthcare payers can feature informational messaging designed to improve member health outcomes.
Customer engagement platforms leverage technology to engage with the customer at various touchpoints and deliver personalized communications that turn occasional customers into loyal and enthusiastic ones while reducing the burden on customer service teams. Request your demo today to see how Oceanus, our customer engagement solution, can help your business.