Trends in New and Used Auto Sales for 2021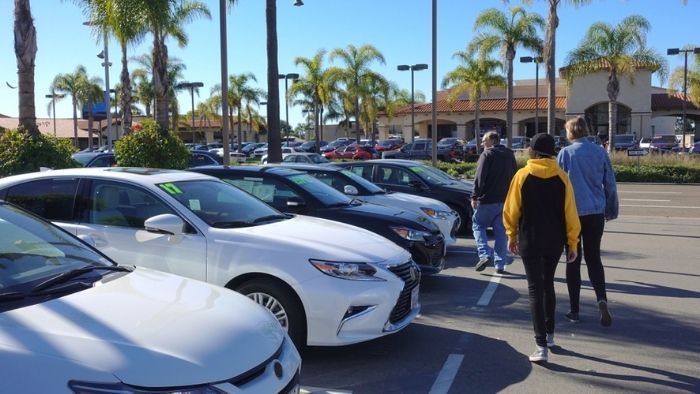 The auto industry is trending upwards as the COVID-19 pandemic appears to be nearing its end. While production is moving forward again and auto loan rates remain low, the industry's biggest challenge remains the two-tier economy. In essence, the auto market and associated financing are experiencing dual economies, in which some consumers have maintained pre-pandemic income levels, while others lost income and relied on government assistance programs.
New Car Sales Are Expected to Stay Slow
New car sales declined at least 15% in 2020 as a result of decreasing consumer demand, reduced inventories and overall lower wear and tear on existing vehicles – all fallout from the pandemic. It may take the market up to five years to return to pre-pandemic numbers. However, the K-shaped nature of the economic recovery means that luxury cars, large trucks and SUVs purchases have remained strong, with higher new vehicle prices. According to Jessica Caldwell of Edmunds, "…the consumers who are buying new cars during the pandemic are clearly on the other side of the economic divide. They're likely qualifying for the lowest promotional rates and feeling secure enough to put down more money to get the bigger vehicles and features that they want."
Used Vehicle Sales May Increase
For several reasons, however, used car sales are expected to grow. For one, the market is likely to experience an influx of used vehicles in 2021, a result of lease returns. Financial institutions are also likely to see delinquencies and repossessions from the effects of the economy. For credit unions, used car loans will make up about 70% of all auto loan activity, according to Bob Child, chief operating officer for CU Direct. "Understandably, people don't want to use public transportation right now. They may not have the resources to buy a new car but purchasing a used car that could get them from point A to point B is an option."
In addition to historically low interest rates, creative financing is helping to increase sales. Most auto loans range from 24 to 72 months, providing options for lower monthly payments and a wider range of vehicle options for subprime borrowers. Recently, financial institutions have been offering loans with much longer terms, such as 84 months. This may also be combined with little to no down payment, meaning borrowers are financing the entire cost of the car.
Despite lower interest rates and lower monthly payments, both payments and loan terms are at a record high. If borrowers cannot bounce back from losses sustained in 2020, it's possible that more will default on payments, leading to repossessions. Faced with potential delinquencies and repossessions, many financial institutions have revamped their lending strategies. They may also be more cautious about lending, especially to customers with less than stellar credit. As this article points out, "In a time of great volatility, forward-thinking lenders are utilizing data from sources such as bank statements, paystubs, and more in order to construct a fuller and more real-time picture of a borrower's ability to pay."
DataOceans provides personalized, digital-first customer communications for financial institutions. Learn more about how the right customer communications can enable you to better target customers who qualify for new or used auto loans. Request your demo today!