Three Major Benefits of eDelivery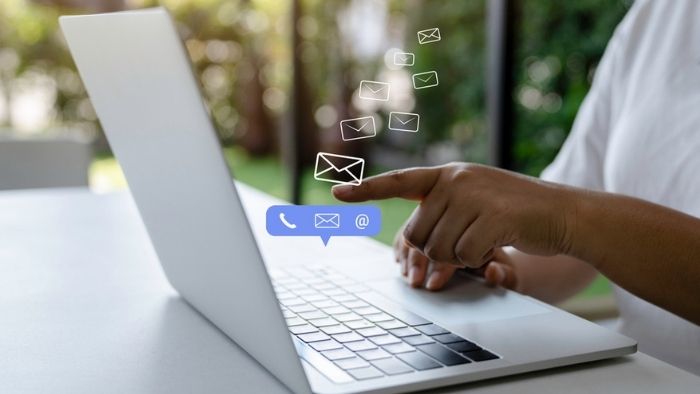 If you haven't been providing your customers with eDelivery options for statements and other important documents, you're missing out on offering a service that benefits both your company and your clients. Let's break them down, starting with three major benefits eDelivery offers consumers.
Convenience
It's obvious why many customers prefer eDelivery of documents instead of paper. Documents that are eDelivered can be easily found on their hard drive or email inbox; customers don't have to worry about misplacing monthly bills or other important papers and having to call to get replacement copies. Customers can significantly reduce the amount of paper clutter they accumulate. And an email address moves with you, customers know they'll continue to receive important documents even after a move to a new physical address.
Security
When people talk about the benefits of eDelivery they tend think of convenience as its biggest benefit, and rarely consider how eDelivery provides benefits in security. Documents that are electronically delivered are guaranteed to reach your customers securely. They can be sent encrypted, ensuring that only the right parties will be able to read the content. Customers don't have to worry about mail getting misdelivered or stolen.
Speed
Finally, eDelivered documents arrive in the customer's email inbox faster than traditional mail, which can take five to six business days (or more) for delivery. Last year we saw slowdowns in U.S. postal service – and these may have caused customers to rethink the efficacy of printed mail, especially if they experienced receiving bills or other important documents late. Over the past year we've also learned that customers need to be alerted to changes (like disruptions from Covid that caused local banks to switch to appointment-only service) as soon as they happen. Traditional mail is simply too slow for this.
EDelivery also offers several key advantages to organizations. If you don't already provide eDelivery to your customers, your organization may be missing out on these benefits.
Lower Costs
One benefit of switching from paper to electronic mailings is that it saves money currently spent on printing and postage. In fact, by offering eDelivery to their customers, DataOceans' clients tend to save 20% or more in postage and printing costs. But call center costs will likely decline as well, since customers can self-service for activities like reprinting statements. Another way to lower costs is by deploying statements and other documents that are designed to be easier to understand. DataOceans' methodology includes best practices for document designs that help reduce customer confusion and contact center calls.
Analytic Insights
Customers may open every piece of physical mail you send them, but unfortunately, unless they call your contact center, you have no accurate way to gauge their interest. With a complete customer communications management system, you can track customer activity for all digital communications. Metrics like email open rates and clicks are an incredibly useful way to gain insight into customers' interests. Does your offer of a new low rate for a home equity line of credit sound enticing to customers? You'll know if they click on the offer on your eStatement.
More Personalized Engagement
Finally, eDelivery helps you engage with customers easily. The ability to collect more customer data from every email enables you to target customers with offers personalized to their unique needs. That's important, because today customers expect the companies they patronize to understand their needs in the same way that Amazon and other digital giants do. And that very granular level of personalization can be achieved on digital channels, not with printed materials. Delivering digital communications can be the start of a two-way conversation that enables customers to tell you what is important to them. It reduces friction points in your communications, and ultimately helps to reduce attrition and increase revenue.