Four Critical Ways CCM Can Help Your Credit Union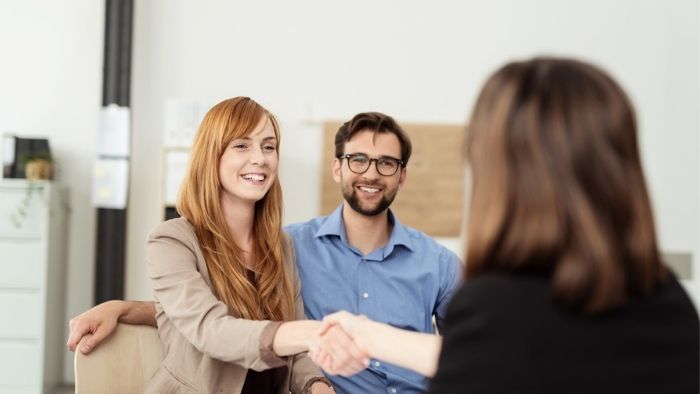 Credit unions operate with a unique mandate to serve their members. It's understandable then that that the bar is set a little higher when it comes to the communications they send their members. Members expect their credit union to understand their financial needs and aspirations.

And they expect a relationship that takes place beyond the branch – across multiple communications channels like phone, email, and text message. It's not enough to communicate over each of these channels. Communications must be seamless, so that a member can, for example, speak to a phone representative about their account, make changes to their profile via an online portal, and respond to a text message – and see their activity across every communications channel and on every device they use.

It's a sea change from the one-way communications of yesteryear. And it's been driven by changes in technology that now make it simple for us to interact online when we buy from Amazon or order an Uber. Customers want frictionless, personalized service. If an organization can't deliver that, it's very likely that they will eventually move on to support businesses that can.

Even though they know their members and communities well and are dedicated to supporting them, credit unions face challenges unique to financial services organizations. They may have large numbers of members, but with many of them disengaged, are unable to increase wallet share. Another challenge is their size: credit unions are often smaller in scale than the banks that have branches on every corner. This can impact their ability to undertake large scale IT projects of the kind that could improve communications. At the same time, they retain vast amounts of member data, much of it held in siloed data sources, and they may lack tools that can help them combine and derive insight from this data. Additionally, many credit unions maintain older print operations or legacy applications that make it difficult to deliver modern communications.

If internal systems and processes prevent credit unions from improving their communications, they will ultimately lose members to traditional banks or new fintech organizations.
CCM for Member Communications Management
There is a technological solution to managing member communications – applications known as Customer Communications Management (CCM) systems. These software solutions manage how an organization connects and communicates with its customers across communication channels like printed mail, phone, email and text. These systems use existing customer data to personalize communications to expand and enhance customer relationships, sell additional products and services, and lessen customer attrition. For credit unions, maintaining member accounts is far less costly than finding and onboarding new members, so keeping members happy and engaged is a financial imperative.
CCM systems can do this by integrating member data held in different data sources to target customers with personalized communications across channels like email, printed mail, and SMS. CCM systems can then track these communications to obtain analytic feedback on actions like opens and clicks, which are then used to further optimize communications. This flywheel effect ultimately improves members' digital engagement, creating better-quality relationships that enable credit unions to cross sell additional products and services relevant to members' needs. By utilizing a CCM solution, credit unions can increase revenue and reduce member attrition, improving long term growth.
Credit Unions Need Help Competing
It should be easy for credit unions to promote their offers to members – as non-profit organizations, they tend to offer their members better rates and lower fees. However, credit unions are competing with larger financial organizations that can afford to invest heavily in marketing themselves to consumers. Credit unions need a way to compete with these organizations, first of all by ensuring that members hear what they have to offer. But this can be difficult, especially now, when due to Covid much activity has moved out of the branch and on to digital channels.
Why Should Credit Unions Use CCM Systems?
Reason #1: Digital Transformation
To remain competitive with larger banks and newer fintech organizations, credit unions need to modernize ("digitally transform") their legacy business systems and processes. And it's not simply about purchasing another point solution and bolting it onto an existing technology stack. Digital transformation requires the entire organization to re-engineer processes company wide. Modern CCM platforms enable digital transformation by making existing manual process digital-first and data-informed. For example, an organization may rely on outdated print technology that forces them to continue to use the services of specific print service providers. By developing new, print-agnostic outputs, a CCM solution can create efficiencies that enable the organization to outsource printing at a lower cost.
Reason #2: CCM Solutions Offer Cost Savings
Every printed statement costs credit unions an estimated 55 to 75 cents in printing and postage. CCM solutions can offer efficiencies by helping to move members from printed to digitally delivered statements. A poorly designed statement can increase call center costs if members don't understand its content or the action it requires. A CCM solution can help with this by redesigning communications to improve message clarity and reduce calls to a contact center.
Reason #3: CCM Helps Improve Revenue
CCM solutions can help increase revenue in several ways. First, by enabling them to sell additional products and services. Credit unions hold large volumes of data about their members (such as age, home ownership, family size) that can be used to target them for other products – such as offering car or college loans to graduates, or a home equity line of credit to new homeowners. Every communication that is sent from a CCM solution provides additional data that can be analyzed to identify other opportunities to sell to members. Another is the acceleration of existing revenue streams. For example, a CCM solution can move members to digital payments, then send SMS alerts when those payments are due. A lender who receives digital payments days ahead of traditional mailed checks benefits from a faster time to revenue.
Reason #4: CCM Helps Credit Unions Retain Members
Since the cost of acquiring customers is as much as 5X higher than servicing costs, credit unions that obtain new members then lose them to competitors are damaging their long-term growth. But organizations that use direct communications or self-service portals to gather customer preferences understand the specific needs of their members and can offer products and services that are meaningful, improving member "stickiness" and reducing attrition.
The Seven Components of CCM Systems
1. Managing Member Data. Credit unions hold large volumes of informational data like member names, addresses, phone numbers and email addresses. They also hold sensitive data on members, like taxpayer ids and passwords, that need to be secured. A third type of data is transactional in nature – information like date account opened and account balances. Credit unions may also have access to unstructured data from social media or third parties. As this article points out, managing this volume and variety of data is a nearly impossible first step for credit unions, but is a standard component of a CCM solution. "Most financial institutions are not equipped to bring disparate data sources together, let alone perform the needed analytic steps to enable an excellent customer experience. Banks and credit unions of all sizes should consider partnering with third parties that specialize in building clean databases and creating actionable insights."
2. Managing Communications Content. Another piece of the CCM puzzle is a content manager that enables business users to control messaging, content and business rules. "Content" in this context includes assets like imagery, logos and variable messaging that can be placed in whitespace zones on documents. All content should be centralized in one place and include governance of changes and approval functionality.
3. Managing Member Preferences. Regulations such as the CAN-SPAM Act cover communications and can even apply to some transactional emails sent by organizations. To comply with regulations, as well as to respect the choices made by members, credit unions need to save preference and enable them to be updated by members. This can be a challenge when preference information is held in multiple systems. A CCM platform can hold this information as well as enable members to update it when their preferences change.
4. Designing and Building Communications. At the heart of a CCM solution is the functionality that combines customer data, graphic elements, templates, and delivery preferences to create each communication. Every one of these communication touchpoints should be logged and archived for auditing and re-creation.
5. Delivering Communications Across Channels. Customers today want to choose the way they receive communications. They are less likely to opt for printed mail, instead preferring other channels like email and text messaging. A CCM solution should enable delivery of communications to members through channels they specify, and enable them to change their delivery preferences.
6. Archiving Communications. Important delivery data, like date and time sent, should be captured and archived for every communication. This enables the credit union to demonstrate that communications were sent for regulatory compliance purposes. The communications archive should also be searchable online by customer service representatives to answer member queries and resend communications. It should capture metadata on communication interactions, such as email opens and click-throughs, for further improvements. The archive should also hold pdf versions of communications to be accessed via a member portal.
7. Reporting on Communications. A CCM solution should include some basic reporting and analytics functionality to enable business users to measure the results of the communications they send. In addition to standard reports, it may also include ad hoc reporting capabilities. Another essential component is a real-time dashboard view into communications workflows so that business users can monitor the status of communications activities.
Why Not Build Your Own CCM Solution?
When considering a CCM solution, the first decision to be made is whether to purchase a solution or build it inhouse. To credit unions that have to justify their investments to members, building inhouse may be attractive as it may seem to be a less costly path than purchasing a vendor solution. To an internal IT team, buying and connecting different components may seem a faster and less expensive solution. However, purchasing and integrating individual point solutions, as well as paying for licensing and ongoing maintenance, is still expensive.
And credit unions that implement an inhouse member communications system face other challenges. For most credit unions, member data is stored across multiple, siloed databases. Identifying, accessing and normalizing this data for communications is an enormous project in and of itself. Given the many other initiatives they are tasked with, most IT teams simply do not have the bandwidth to undertake this. In fact, it's impossible for an organization to build an inhouse solution as quickly as a vendor can implement their own. And while an inhouse CCM solution can be heavily customized to an organization's unique technology infrastructure and processes, this is usually a tradeoff in terms of the flexibility of the application – for example, restricting the ability to change print service providers or onboard other lines of business after a merger.
In addition, CCM is a rapidly changing field. It requires continuous development just to stay on top of technology changes. Communication channels continue to grow, and customer expectations increase, and most credit unions don't have the communications expertise to stay on top of these changes or adhere to communications best practices. By comparison, a vendor's CCM solution will likely be up to date and informed by best practices. CCM delivered as a hosted managed service can be deployed faster and require less ongoing support. It can remove the need for point solutions requiring ongoing licensing and support, simplifying a credit union's tech stack.
Finally, there is a tendency for internal solutions built by IT teams to be IT-oriented, that is, lacking a robust user-interface. This is understandable, given the likely backlog of projects most IT teams face. But customer communications should belong to business users, not IT departments. A CCM system should be designed to make it easy for non-technical end users to compose and control all communications.
How CCM as a Hosted Managed Service Benefits Credit Unions
The emergence of Covid has rapidly accelerated the demand of customers for digital self-service. Credit unions and other organizations are under pressure to expand their digital capabilities and increase the number of channels by which they engage with customers. But onboarding new members on an outdated communications platform will ultimately result in higher member attrition and lessen long-term growth. Credit unions that continue to rely on legacy technology platforms will fall behind, losing members to large banks and fintech organizations. And CCM solutions requiring long implementation timeframes will cause them to fall behind the competition, creating a poor member experience and leading to attrition.
By deploying customer communications management with a Hosted Managed Services model, credit unions can avoid the large capital investments and long timeframes of IT projects, by converting to a full OPEX model that covers the investment with cost savings. CCM hosted managed services combine best practices from years of industry experience in an integrated technology platform configured to meet a credit union's strategic objectives.
Learn how one credit union partnered with DataOceans to save on the high cost of statement printing and postage, reduce the volume of printed materials sent by mail, and increase wallet share by promoting additional products and services in targeted messaging. Read the case study.