Post-Pandemic, Business Leaders Face a Future That's Digital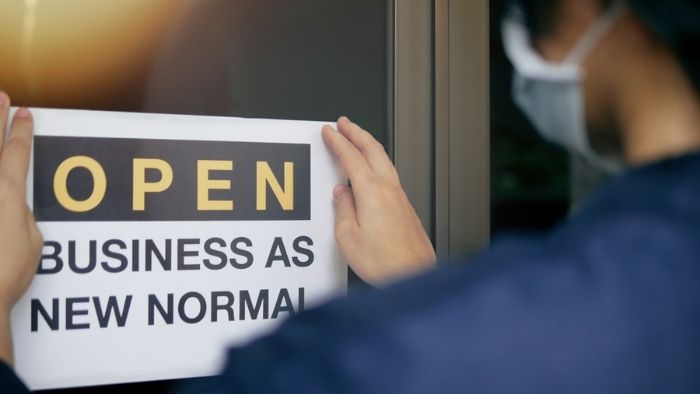 The COVID-19 pandemic has driven massive societal and organizational shifts in a short period of time. For many business leaders, solutions that previously didn't seem practical became a lifeline during the pandemic, such as a remote workforce, a more digital focus and the adoption of automation.
As the world returns to on-site work, businesses can leverage the advancements they used during the crisis to shape the future. Instead of returning to the status quo, the business leaders who will thrive in the new landscape are the ones who learned from having to adapt.
Increased Digitization, Automation
If businesses were resisting digital transformation before the pandemic, social distancing, restrictions on travel and increases in digital communications forced a shift in operations to a more digital environment. For businesses already in the process of digital transformation, the pandemic accelerated implementation to a matter of days or weeks, rather than months.
The most notable adaption was the shift to a remote workforce. In order to stay open, businesses have had to implement technology for remote support and employee collaboration, such as file sharing and videoconferencing. Businesses have also increased their digital presence using apps, chatbots and e-commerce sites. Pre- pandemic, offering remote work to employees was a concern for business owners. Challenges like collaboration, productivity and trust prevented businesses from offering remote positions to applicable positions. When the pandemic hit, however, businesses had little choice but to allow nonessential employees to work remotely.
After making the switch, business owners saw the advantages of remote workforces, ranging from productivity to reduced overhead. Employees also saw the benefits in the form of a better work-life balance, increased job satisfaction and more flexibility. While not all businesses will employ a fully remote team moving forward, many business owners are offering options like remote positions or part-time remote work for nonessential employees.
The pandemic has also spurred new investments in innovation. There was an initial scramble for hardware to serve new remote workers. As remote becomes a new normal, businesses will have to dedicate more support to securing offsite tech. A variety of industries have accelerated the adoption of automation, implementing such technologies as autonomous vehicles, AI-enabled software and an increased use of robotics to enhance workflow and limit human contact. While the implementation of technology was seen across all sectors, financial services were among those that increased the use of automation and artificial intelligence the most. Much of the sector had already been on board with digitization and automation, but the risks of the pandemic put the benefits of contactless transactions in sharp relief. Cashless money transfer systems, mobile app payments, tap-and-go credit cards, third-party person-to-person payments and digital banking all offered safer ways for consumers to manage money.
An Increased Focus on Sanitation, Safety
The risks of COVID-19 have put the focus on sanitation and workplace safety, especially as the economy began to reopen. Many businesses are looking to hire employees skilled in health and safety to manage sanitation and social distancing. Businesses also have the option to implement robotics to keep facilities clean. With greater attention given to safety and sanitation, new roles in facilities management will become a must for businesses. Managing all the aspects of workplace safety — from ventilation to catering to security — will be vital in the post-pandemic business world.
Using Data to Drive Future Growth
Like businesses, consumers have rapidly moved onto digital platforms to buy the products and services they use every day. Your existing customer data is the key to continuing your relationship with them. Learn how a customer engagement platform uses your existing data to deliver more effective communications that improve customer experience and increase long-term growth. Request a demo with a product expert to see it in action.