In the Wake of Covid, Restaurants Push Loyalty Programs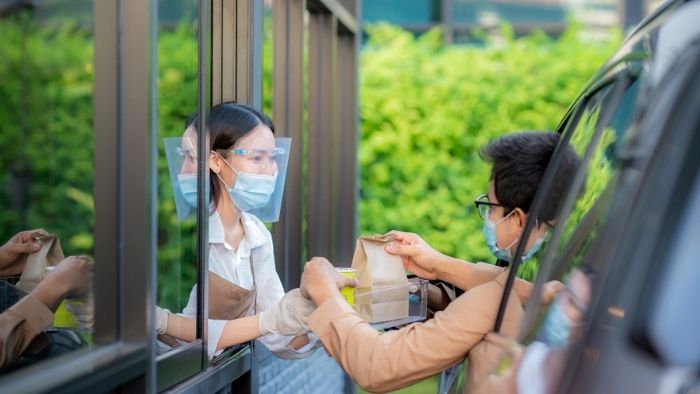 With the unprecedented changes that occurred as a result of the COVID-19 pandemic, the trend of no-contact digital experiences is expected to grow, and with them the growth in loyalty programs. Case in point: McDonald's recently announced it would be testing a U.S.-based loyalty program in Arizona and Nevada, to be launched nationwide later this year.
Of course, loyalty programs aren't new to the QSR industry — popular restaurants like Dunkin' Donuts and Starbucks rely on these programs to inspire customer loyalty and encourage repeat visits. But McDonald's has lagged in developing a rewards program here, even after successfully launching them in other countries. That hesitation, tied to concerns about drive thru wait times, may have been shortsighted. By comparison, Starbucks has seen a growth of 2.5 million members in its loyalty program in the past year, as consumers responded to restaurant closures. That's good news for the brand, as Starbucks Rewards members tend to spend more than non-members.
Taco Bell is another QSR success story. In July, the company rolled out a new loyalty program that helped grow year over year sales by 5% in 2020. Nikki Lawson, Taco Bell's chief global brand officer, expects the brand will soon generate half of its transactions via digital channels. To make joining attractive to its customers, Taco Bell starts rewarding them with free food almost immediately after joining. Many of these free items are tailored to the customer's order history, to push them into sampling new products with similar taste profiles.
The McDonald's loyalty program will also use personalization to improve the customer experience. For example, employees will greet MyMcDonald's Rewards members by name, and customers will receive email offers that are tailored to their purchase history. With four tiers, the program gives customers different ways to earn and take advantage of promotions.
James McNally, senior business development manager for Prolific Interactive was quoted in this article on Retail Dive: "… mobile loyalty is not a fad – it's a fundamental aspect of the way customers interact with brands like McDonald's on mobile. Yes, McDonald's could have done a better job in releasing a best-in-class loyalty app earlier, but mobile is here to stay for the long term, so better now than never."
The pandemic has not been the only driver for loyalty programs, however. Another is the surge of third-party delivery apps like Grub Hub and Uber Eats. Customer expectations for a convenient meal ordering experience, raised by their experiences with companies like Amazon, have fueled revenue growth in this market, which is expected to grow close to 10% annually. These apps pose a problem for restaurants that goes beyond the high commission rates they charge. For one, they reduce customer interaction with the brand and the loyalty that those interactions engender. Third party apps also prevent QSR brands from gathering critical order history data that can be mined for insights to increase sales.
One of the key elements of building and retaining customer relationships is paying attention to customer needs. While 2020 was a tumultuous time for businesses and consumers alike, many innovators found unique ways to approach challenges and shift strategy to provide value to customers. Nurturing loyal customers with loyalty programs is one way to produce consistent revenue, higher profits and brand advocacy that will help businesses thrive in 2021 and beyond.
Gain Insight into Customers with DataOceans
DataOceans provides a comprehensive solution to customer communications management for maximum engagement, customized interactions and a seamless customer experience. Request a 30-minute product walkthrough today.