For Smaller Community Banks, Size Is an Asset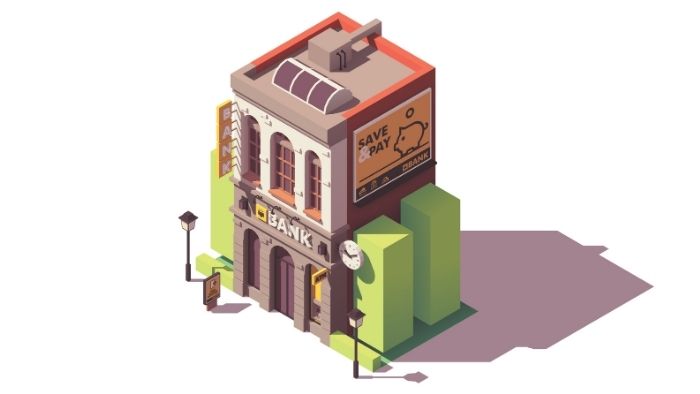 Retail customers go to the big banks or to credit unions. But small businesses favor community banks. These organizations work hard to develop products and services that are valuable to small business customers, such as late wire transfer cutoffs, same day ACH transactions and mobile check capture. But is your community bank reaching business customers right now? In the past, you could connect with them at the branch. It was easier to generate awareness within your community, too, through events and sponsorships. Since the pandemic, the effectiveness of these channels has diminished, and is only gradually returning to normalcy.
Fortunately, one bright spot over the past year has been the PPP loan program. Suddenly businesses needed laptops and other tech for their employees to work remotely – and so needed help applying for PPP loans. If you've acquired new business customers through the PPP loan program, now is an opportunity to increase wallet share by promoting your other offerings to them.
Successful community banks play to their strengths
Big banks have enormous marketing budgets dedicated to customer acquisition and cross sell, but community banks have their own unique strengths. Because community banking is relationship-driven, there's not necessarily a need to spend a lot on marketing technology (martech) products. For example, in this Banking Dive article, Jill Castilla, president and CEO of Citizens Bank of Edmond (OK), explained that she used Twitter to directly connect with customers and prospective customers who needed help with the PPP process. "[JPMorgan Chase CEO] Jamie Dimon may do that — I'm not aware that he does — but that's something you get with a smaller institution: access to the CEO, access to the decision maker in your community. It's really difficult for large institutions to compete with that." One-quarter of her bank's nearly 500 PPP applications came from new customers.
In fact, community banks have been a lifeline for small businesses shut out from applying for PPP loans from the big banks. A president and CEO of a small candy manufacturer, Joe Dutra, voiced his frustration in this article, saying "We went to one of our larger existing banks. They basically told us you should try to go to another bank because we are overwhelmed." Another reason it's now an excellent time to engage with customers you've acquired from the PPP program: customers are in flux trying to meet the challenges Covid introduced, and more open to doing business with a new bank.
Bells and whistles not required
Unfortunately, it's not enough to simply list the small business services your bank provides on your website or to send out one-size-fits-all communications. You need marketing technology to target and customize your communications across channels like email and SMS. But for many community banks, an enterprise martech tool will have more functionality – and more complexity – then necessary for their needs. Smaller community banks don't always have the personnel to dedicate to an enterprise-grade product: IT staff are too busy maintaining core systems, while marketing juggles multiple events and in-branch initiatives. These platforms come with an enterprise-sized price, and usually aren't designed to make it easy for smaller customers to implement without support from third party providers. Smaller financial institutions need to find ways to get the most out of their marketing software without sinking time and money into capabilities they'll never use.
A right-sized solution
Community banks ended up becoming a lifeline for small businesses unable to get help from the big banks when applying for PPP loans. In the same way, community banks may find more success using marketing solutions that fit their needs, not those designed for enterprises. At DataOceans, we provide a comprehensive solution that delivers better customer communications for financial institutions of any size. Request a product walkthrough to learn how we can help your bank.