Five Ways to Obtain More Value from Your Customer Communications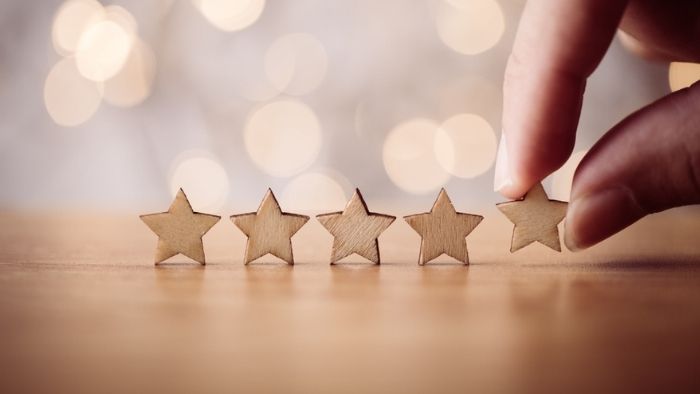 One of my secret weapons as a marketer has been a regular inventory of elements (like website pages, forms, and collateral) used by our marketing team. Conducting a regular inventory has enabled me to identify issues like broken workflows and revealed opportunities for optimization. If the communications and statements your organization produces have been running smoothly for years, you may think you don't have a reason to reassess their design or process. However, you could be missing opportunities to get more value from them or to identify friction points in your communications.
A good example of the value of this presented itself recently when I received a credit card statement printed with the logo of an insurance company. It was a major insurance company – but one I have no customer relationship with. This was clearly the result of a communications template mix up – and the credit card company followed up with a letter to apologize for the mistake. Inventorying, and then reducing, the templates you use to create communications can prevent these kinds of mistakes from happening.
Reducing Communications Templates
At DataOceans, we've worked with many organizations that, over time, had purchased multiple point solutions to manage their customer communications. These introduced a level of complexity into making even simple changes to their communications. Very often they require a request to IT to complete. DataOceans solves this problem during the implementation process by rationalizing the number of templates needed. We can often reduce their numbers from the hundreds to a just a few, because variables like product, business units, state or other jurisdiction differences can be managed on a single template using business rules; for example, to determine which customer segments should get which offer, or the appropriate disclaimer language that should be included for different states.
The benefit of reducing the number of templates, beyond avoiding mistakes like that of my credit card provider, is that changes can be made quickly and with more agility. Change management involves producing sample output from a number of templates to ensure all changes have been made and are appropriate; for example, a bank making branding changes or an insurance company inserting variable underwriting company information. So reducing the number of templates not only simplifies change management, but also the process of auditing or reviewing proposed changes to ensure they are comprehensive.
Nudging Customer Behaviors
The DataOceans implementation process also focuses on optimizing communications designs. Never underestimate the power of small design and content changes to nudge consumer behaviors. In this context, a "nudge" is a small, neutral change that influences customer behavior (this article on the Capterra blog has some good examples.) A nudge complements other information provided in a communication, so the recipient is provided the information they need (what did I pay? how much do I owe?) and then nudged to take action. It is less jarring to the customer because it is displayed in the context of the communication.
With a nudge, you can respect your customers' communications preferences, but gently push them toward digital options. For example, we might replace a big red "PAY NOW" link at the top of a digital statement with a "Schedule Payment" link. This is a more user-friendly way to direct customers to a payment page that enables them to set up automatic payments. It's also helpful to include payment history and future payment and payoff information on statements. In contrast, communication calls to action like that big "PAY NOW" are so over the top, they demonstrate a lack of respect for the customer as well as for the document itself.
Moving to Digital
Covid has dramatically impacted the way customers want to receive communications from companies. Now is an ideal time to remind them of the efficacy of receiving digital communications instead of paper. It's also a good time to emphasize the convenience of receiving digital alerts and reminders via SMS, and using self-service anywhere, anytime, on any device instead of calling in to a contact center.
People need to be reminded that digital is easier and more secure. I've moved recently and was struck by how easy managing my address changes online was compared with being stuck in IVR systems to make changes on other accounts. Contact center staff should offer this option on every phone call to customers receiving paper statements – and be prepared to respond to customer objections with the benefits of using the portal. For example, customers who are worried they'll miss a payment can be signed up for SMS notifications of payment due. Customers who feel they will be lost in the customer portal can be assured that there is a customer support chat function available to them at any time.
Portal Updates
Of course, for this to be a success, a customer portal needs to be designed to make it easy for customer self-service. This usually requires looking at the portal with a fresh set of eyes, since functionality and user interfaces may have changed since its initial deployment. DataOceans experts have years of experience optimizing portals. We've seen great success for our clients with a customer portal redesigned to be responsive so it can be used as easily on mobile devices as on desktop computers.
Cross Sell Opportunities
Finally, organizations should make better use of their customer data for upsell and cross sell. Statements should include additional marketing offers targeted to customers. Since moving, I've noticed that local businesses, like pest control, lawn services and window treatment companies, have reached out to acquire my business. Other companies – banks we have credit card accounts with, utilities and others – surely have this information, but have not taken advantage of it to offer additional products and services relevant to someone who has recently moved across town. These organizations are missing opportunities to cross sell other products, like home equity lines of credit, or to partner with other businesses with offers tied to a bank credit card.
DataOceans helped SRP Federal Credit Union increase wallet share using targeted email capabilities to provide relevant offers to different member segments. Read the case study to learn more, or request a product demo to learn how we can help your organization.