Is Your Credit Union Buying Technology, or Results?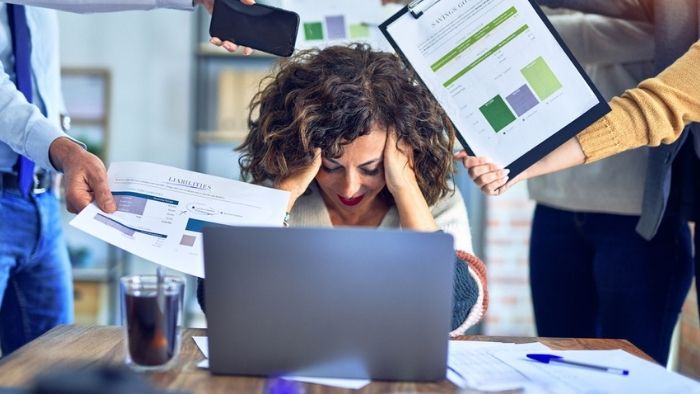 When it comes to member communications, credit union employees have a pretty good understanding of the expectations of people they serve. After all, they are members too. But while there are a growing number of software solutions out there to support credit union communications, delivering the experience members expect is still a daunting endeavor.
That's no surprise for a number of reasons. For one, software solutions are becoming more numerous and specialized. The SaaS model of delivering software via the cloud has helped protect organizations from the costly CAPEX investments and long-term commitments of traditional software. But it doesn't follow that a faster time to purchase solves every problem. Unending project timelines, spiraling costs and shelf ware are still common pitfalls when implementing member communications or engagement solutions – and they usually start with significant data challenges.
Member data is integral to CCM and CXM solutions, which promise to use existing data to improve communications. But the reality is that this data has to first be prepped before it can become actionable. That's because much of it is transactional data held in siloed systems that aren't easily accessible. And even when solutions can access and ingest this data, many implementations suffer because these solutions can't get the data produced by communications streams back into core systems to close the loop.
At the root of much of this is the scarcity of IT resources. Companies simply don't have the technical staff available to implement a solution – configuring software, connecting to data sources and ingesting data. And once a solution has been implemented, IT staff usually finds that administering and maintaining it going forward lands on their plate. It takes valuable personnel away from critical core initiatives. It can impact product adoption, too, relegating it to shelf ware. First, by the credit union's organizational users, if staff aren't onboarded adequately or supported during the initial implementation process.
This can lead to a second adoption point of failure, that of actual credit union members. Do they understand how to self-service using the member portal? Are their needs met when it comes to controlling when and how they receive communications? If organizational users have not adopted a communications solution, it is unlikely they will be able to promote user adoption of its deliverables.
Risks from SMAC
The convergence of social/mobile/analytics/cloud technologies, sometimes referred to as SMAC, is also relevant. SMAC matters because it presents a risk to organizations on several levels. The growth of social channels like Facebook, Reddit, Yelp and others makes it easy for poor member experiences to go viral and damage organizational reputations. At the same time, the proliferation of mobile apps and responsive websites has dramatically heightened consumer expectations for the experiences they have online.
The growth in analytics has pressured organizations to put their data into action to improve communications. Your members now expect you to know them, and constantly refine how you communicate with them, based on their experiences using market leaders like Amazon. Finally, the growth of the cloud may have ended the days of centralized IT and expensive lengthy projects – but it has increased disruption in many industries. Credit unions are under increasing pressure from new fintech startups to move fast and efficiently, or be left behind.
Return on Investment
The decision behind every technology purchase usually comes down to delivering an outcome that improves business revenue or mitigates risk. Unfortunately, technology projects that cannot be completed, and that suffer from poor adoption or ongoing maintenance costs can make unrealized ROI even worse. That's why a member engagement solution needs to be implemented using a client success process designed to prevent these problems.
The Solution to Getting Live: Hosted Managed Services
A complete member engagement platform delivered as a hosted managed solution enables clients to go live faster and with lower overall operating costs. DataOceans does this by providing the data mapping and schema to integrate core system data into a centralized repository where it is used to build targeted communications.
DataOceans handles the implementation process, with a management and business model that is focused on driving it to a successful go-live. Not every product is incentivized to do this, so driving the project to a successful conclusion may not be a priority once that software sale is made. And of course, as a hosted managed service, DataOceans provides a secure, scalable platform with ongoing support that is delivered without taxing internal developer resources.
DataOceans is designed to enable business user empowerment. Features like our Targeted Content Manager allow business users to control and personalize content, create targeted segments and manage email campaigns, without requiring IT involvement. But DataOceans' client success process is also key to this. Prior to and post-implementation, our team works with clients to identify and align on success metrics and desired outcomes and results. Our team documents KPIs, ROI drivers, key initiatives, and areas of focus in a client success blueprint, then meets regularly with clients to review results and KPIs and to realign and refine the success blueprint.
It all comes down to an approach that pursues results, not simply technology sales. And it is demonstrated with a 97% client retention rate, and success at credit unions like SRP Federal Credit. Read our library of case studies to learn how we help clients save costs and increase wallet share.