Challenging Times Require a Focus on Resilience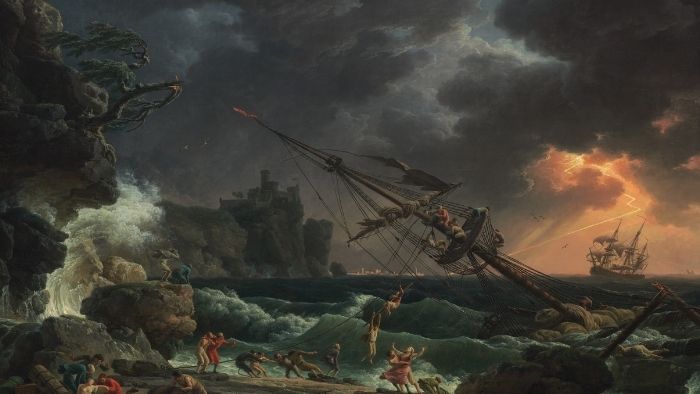 "She is tossed by the waves but does not sink." For over a thousand years, this has been the motto of the city of Paris. As we try to get back to working under more normal conditions, this motto is one sales professionals should take to heart. The Covid-19 pandemic continues to trend upward in much of the world, and it's not the only challenge we face. We can anticipate more weather-related disruptions, as well as continued supply chain shortages, regulatory changes and even "black swan" events. These will force companies to become even more resilient if they want to survive to 2030.
Go back a decade and you'll remember that organizations loved to position their products and services as "disruptive." This was perhaps best exemplified by Facebook's "move fast and break things" approach to development. It's an entrepreneurial mindset, but a problematic one if prizing speed exposes your organization to massive technical debt or cyberattacks.
In fact, Zuckerberg distanced himself from that saying back in 2014, as breaks were slowing Facebook down, changing course to develop a more stable infrastructure. As "disruption" has passed into cliché, the term "digital transformation" has taken its place. But 2020 has made organizations reconsider some of their digital transformation efforts. During the pandemic, many quickly came up with creative solutions to continue to provide value to customers. Now, those workarounds will need to be revisited. Some will be kept, others abandoned. Some will be systematized in digital transformation projects.
Digital Transformation Needs to be Reconsidered Too
The pandemic has put organizations behind on their digital transformation efforts, pushing back on timeframes. And Covid isn't 2020's only lesson – in the same year there were over a thousand data breaches, exposing the data of more than 150 million individuals. Organizations may need to forego some of their digital transformation efforts and instead focus on resiliency.
Organizational resiliency requires two very different proficiencies: an ability to pivot quickly, learn from mistakes and adapt, and an ability to proactively identify points of failure in operational systems. They are sort of the yin and yang of organizational leadership. One is the optimistic mindset of the entrepreneur, driven to move fast and experiment to develop a minimal viable product. The other is the more methodical guardianship of systems and processes, such as data security, backup/recovery, and continuity planning, that exist to keep businesses safe. These are some of the less exciting functions of software but remain critical. Resilient companies will be the ones with leadership that can successfully balance these two capabilities. Companies that can't, and unwittingly take on too much risk, may find themselves in serious trouble.
What This Means for Sales
This isn't simply an IT or operations issue, and it's not just about your organization. Sales leaders need to be aware of these new pain points that your prospects have and cultivate their sales strategies accordingly. Of course, companies still need to generate revenue to drive growth and shareholder returns. But during a crisis like the pandemic, customer experience and loyalty are especially critical. You need to sell resilience as a value prop and speak to how your organization can increase resiliency for your prospects and their customers. What would it take for their organization to recover from a weather-related catastrophe or a serious data breach? How does your product or service reduce their exposure and sustain customer loyalty during challenging times?
And, as companies reassess the priority of their digital transformation efforts, they may choose to offload some projects to partners. How can your company partner with them on transformation activities that were interrupted in 2020? This requires doing due diligence to understand their pain points and a commitment to helping your customers succeed in volatile times. It also requires that you cultivate your own internal resiliency. You need to be able to ensure that your sales forecasts and budgets aren't derailed by the next crisis.
In this decade, success may not look like the race to be the first to the market or capitalization. It may come to those organizations that think strategically about building safeguards into their infrastructure and processes. From a sales perspective, that may be a less exciting pitch, but during exciting times it can help us keep our organizations above water.
A version of this post was originally published on the Forbes Business Development Council.
DataOceans delivers better experiences that increase customer engagement and loyalty with an end to end customer engagement management solution that creates, delivers and measures personalized communications across channels.
Joseph Vernet: The Shipwreck, via the National Gallery of Art, under Creative Commons Zero (CC0) license