CFPB Changes May Impact Customer Communications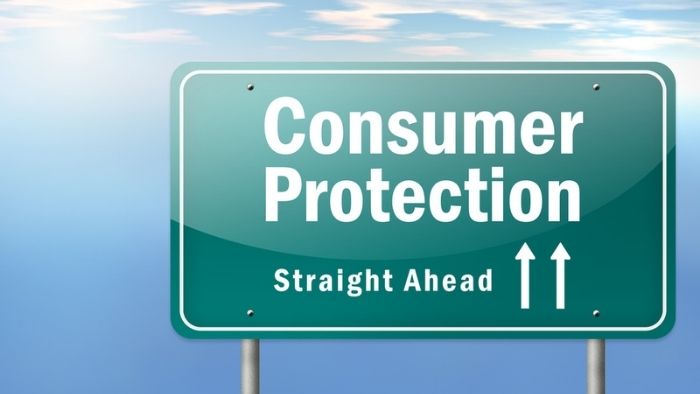 Rohit Chopra, President Biden's nominee to direct the Consumer Financial Protection Bureau (CFPB), is testifying before the Senate this week. Chopra has the experience for the role – he worked with Senator Elizabeth Warren on creating the Bureau and in the past was in charge of its student loans arm. Chopra's background suggests that he will play a more active role in policing the banking industry than his predecessors during the Trump administration. In speaking during his Senate hearing on March 2, Chopra confirmed as much, stating, "Economically, it does not make sense that you rip someone off and don't have to pay a penalty for it. Restitution is a critical part of the CFPB's work."
A recent letter from the CFPB's Acting Director Dave Uejio underscores this point: "One of my top priorities is making sure that consumers who submit complaints to us get the response and the relief they deserve. Consumer complaints are our lifeblood; our direct connection to consumers in distress, and they are at an all-time high right now. I understand that some companies have been lax in meeting their obligation to respond to complaints. It is the Bureau's expectation that companies provide substantive responses that address the issues consumers describe in their complaints."
All the more reason then why banks need to pay closer attention to complaints filed with the CFPB to avoid reputational and financial exposure. A pervasive pattern of complaints may result in enforcement actions; organizations found in non-compliance may be subject to monetary fines and other impacts. And these can be significant, most notably a 2016 fine to Wells Fargo of $100 million dollars for opening an estimated two million accounts without consumer authorization.
A Simple Process to File a Complaint
Consumers who feel they have been victimized by a bank can lodge a complaint with the agency using a simple online or phone process. The CFPB maintains a database of these, which in a decade's time has grown to close to two million complaints. In 2020 the database logged the highest number of complaints in any year. But economic fallout from Covid as forbearance programs wind down makes it likely that 2021 will continue the trend.
Complainants can opt to display the details of their complaint online, including the organization name. In fact, some time spent on the database offers a fascinating dive into dysfunctional banking processes, some of which are related to customer communications:
While most of these complaints are minor or of no value, with no monetary damages awarded, they still present reputational risk to an organization. And of course, banks need to dedicate time to research and respond to each of them.
Customer Communications an Important Factor
Even banks that feel their processes and internal oversight may keep them off the bureau's database should give their communications a closer look. According to the bureau's website, the first step a consumer should take when lodging a complaint is to gather correspondence, such as billing statements and letters, relevant to their complaint. Since consumers can make their case with correspondence, for their part organizations need to ensure that they are consistently documenting their side of every communication.
An end-to-end communications management platform like Oceanus can help with this. It archives the metadata captured for each communication to enable banks to respond to complaints with clear documentation. For example, did that customer who maintained they were automatically switched to electronic statements actually click to enroll in eDelivery? Did they receive and open any email confirming it? Banks need to respond to a CFPB complaint within 15 days, so the ability to quickly and easily access this metadata is critical.
And when a problem is identified, banks need to be able to rapidly change their communications content to forestall additional complaints. Because if they are found culpable on one complaint, they may be identified as bad actors and face increased scrutiny on subsequent ones. Again, a complete customer communications platform like Oceanus is designed to make it easy for business users to quickly and easily create and change communications, without waiting for an IT resource to do it.
Most importantly of all, of course, a robust customer communications platform can remove those points of servicing friction that trigger complaints and replace them with customer delight, increasing customer retention and the purchase of additional products and services.
DataOceans enables our banking customers to promote their products and services via compelling communications, both digital and printed. Talk to us about how we can help your organization increase wallet share and customer loyalty by driving behavior-changing customer engagement.