Addressing Member Health through Data Driven Personalization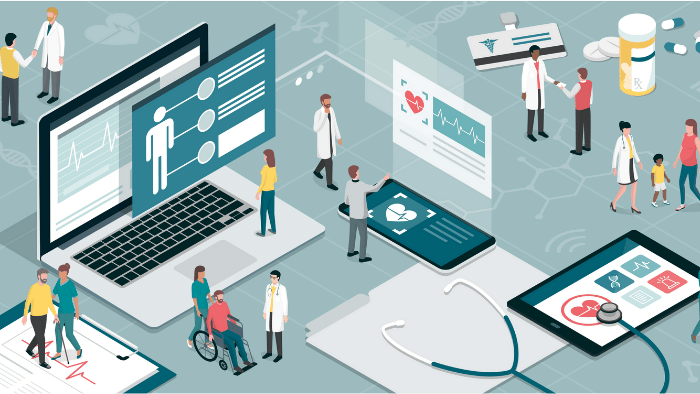 The need for healthcare organizations to leverage data, informing and educating consumers in a personalized manner continues to be critical as healthcare costs continue to rise. However, healthcare payers still lack an execution strategy and ability to properly solve this challenge.
As consumers, we have certain expectations of a good experience. We expect it to be memorable, seamless, relevant, and timely. By now, many of us understand that we will even provide more personal information and pay a premium for better experiences. The information available is gold for companies to use to deliver outcomes and results. Healthcare organizations arguably have the most data about each of their members, which is then regulated by dozens of federal and state agencies, but seemingly fail to use that information to deliver better care.
Insufficient and ineffective healthcare communications continue to leave patients unsure and confused whether their insurers will cover certain services or how to properly manage their care. As a result, payers see operational expenses rise in the form of unnecessary calls and lengthy correspondence. More importantly, the cost of care continues to rise as a result. In fact, a study by McKinsey & Company shows that at least 44% of high-cost unplanned follow up events could have been prevented through proper discharge care and transparent and informative instructions for the patient and caregiver. And, since consumers often connect their care outcomes to provider and health insurance experience, it's not surprising to find that twice as many consumers will switch their payer/health insurance plan if needed.
Further illustration of existing gaps is evident from a study by Healthmine, where the data revealed several key areas of concern, including:
Seventy-three percent of respondents don't think their health plans understand their unique personal health very well, while 60 percent want more communication from health plan sponsors besides their monthly bill
Fifty-two percent of consumers with chronic conditions said they only hear from their health plan once per year or less about their disease
Twenty-one percent of consumers regularly use their health plan's member portal, yet only 30 percent say the portal helps them answer healthcare questions
Eighty-three percent of health plan members say they use digital health tools, but only 22 percent say health plans are utilizing their data to provide member guidance for healthcare services
These statistics represent a small fraction of how customers interact with their healthcare providers, and while it may be difficult to implement change, it shouldn't be overlooked.
Data Driven Personalization is Here
Payers have critical data about their consumer members. They can adjudicate claims and distribute correspondence within days. However, proactive information and communications around plan and treatment options are still lacking. There are a couple of key principles on how payers can overcome these challenges.
It starts with being able to engage members through a variety of channels, whether it's through digital or offline means, allowing the member to determine the best mode for them is paramount. Additionally, patients should be able to access self-service options and channel preferences with the rise of tech being incorporated. By taking control of their own healthcare plan journeys, consumers are no longer limited to traditional methods of communication processes associated with healthcare providers. Next, it's crucial for an insurer to create clear and concise communication that informs and eliminates confusion. This should be streamlined as much as possible to minimize noise and clutter that may detract patients from getting what they need.
Most importantly, is the mining and leveraging the data to personalize communications with wellness messaging, plan transparency, around in/out of network expenses, and proper preventative care actions, to drive down avoidable costs and improve the experience. If more healthcare organizations took the initiative to reconsider the way they used their data for maximum efficiency, it would bring back a positive return on investment in terms of profits, member/consumer retention rates, and much more. There is a fair amount of room for opportunity in this ever growing sector to improve industry standards and satisfy all parties involved.