Addressing Auto Loan Deficiencies with Better Servicing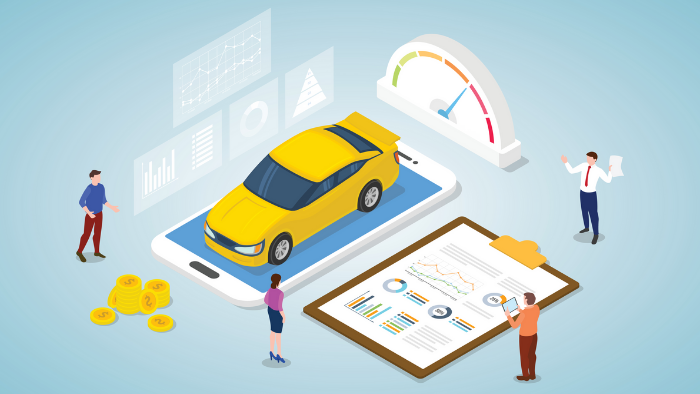 It's not surprising that car loans help finance people's lifestyles, securing assets with easy repayment structures. For most Americans, having a car is a necessity to go to and from work and leisure activities. Cars are synonymous with freedom and financial capacity. However, this means long-term financing for most. Statistics show about 108.66 million Americans have open car loan accounts, or about 35% of the population which amounts to $1.3 trillion of auto loan debt. The auto finance industry isn't going anywhere soon as the demand for buying vehicles continues to grow, while supply chain issues affect the number of available new and used cars in inventory today.
Since the 2008 Recession, auto finance loans have reached an all-time high, and the pandemic has also proven that cars are still a necessity for most. However, lenders (especially in the subprime space) are seeing a return to normal delinquency levels after a reprieve in 2021 with 60 day delinquency hitting 4.15% in February 2022. For many lenders, 90 days of missed payments means the loan is officially in default. When an auto payment is late, it starts an adverse credit impact that can stay on a credit report for seven years. With this shift, lenders should use this awareness to be proactive and seek to help position consumers for success.
It remains critical to understand the concept of leveraging data and how it can aid predictive analysis in identifying a worthy borrower regardless of their existing credit score. Read on to see how lenders can use good, data-driven customer communication management tactics to benefit auto finance business practices in the most effective manner.
Predictive Analytics
Predictive analytics are used to develop a pattern of understanding, predicting, and analyzing behavior, and many lenders have adopted some form of analytics to optimize their origination practices. The essential variables are:
How likely a borrower is to pay back on time, late, or default completely
Risk and Credit Scores based on historical patterns of payment
The use of predictive analytics to better target advertising/marketing campaigns directly
Defaults and bad debt are of no benefit to lending or borrowing parties. Hence, it's mutually beneficial for lenders to analyze customer data to help prevent auto defaults on car loans while building better relationships. Lenders have a massive amount of data at their disposal -the question is how can they activate this data to support messaging, notifications, education, and more to engage and provide a partnership of success.
Covering the Bases
How can lenders hold up their end of the bargain to help reduce consumer risk of delinquency? The answer lies in implementing top-notch Customer Communications Management (CCM) practices. Below are a few key competencies needed to get started:
Set Preference & Consent Management
New data protection regulations, including e-privacy, have introduced stricter consent standards that have made it more difficult for auto finance companies to engage in a digital lifecycle of their customers. In order to overcome this issue, it's important to collect, administer, and record consent from your consumers to provide them with a customized journey, securing a better experience and ability to engage.
E-Delivery, Ditch Paper Statements
To ensure installments are paid timely, many lenders have seen success by leveraging notifications via SMS or email. The proper data mining and utilization of preferences to drive notifications and reminders can improve the timing of payments and cash flow. Coupled with the digital delivery of a billing statement, digitally engaging with a customer can cut down on the amount of paper and postage that would otherwise eat into profitability. Paperless billing, while beneficial to the bottom line, provides an opportunity to drive consumers to a portal for better engagement, education, and offer conversions.
Maintain User-Friendly Websites
In this era of technology, every business should maintain a customer portal for a variety of benefits. These websites should be user-friendly and offer expected functions like consent/profile management, payment functionality, and critical self-service actions to offload calls to representatives. This will not only allow lenders the ability to cut unnecessary servicing expenses, like the aforementioned print and postage expenses, but also provide reductions in service center staffing by avoiding calls for basic actions.
Educate Customers on their Rights
Digital portals also present the opportunity to intelligently provide offers and education to consumers, improving their experience and your wallet share. Educating your customers on their rights and the actions allowable will only provide better experiences through trust and transparency, but also demonstrate to regulators that the business is operating above board.
Getting Started
When it comes to the auto finance industry, customers have a variety of options available. To stand out in the crowded field, you need to offer digital-first, personalized communications that make your customers feel important, help them understand their rights, and self-serve. This not only improves their experience, but it will also improve the likelihood that customers pay on time. This means fewer expenses chasing money and more budget redirected to growth initiatives like acquisition and nurturing dealer relationships.
The good news is there is proven and valuable CCM technology out there that you can implement to acquire, keep and grow your customer portfolio.