5 Ways to Innovate Your Company in 2023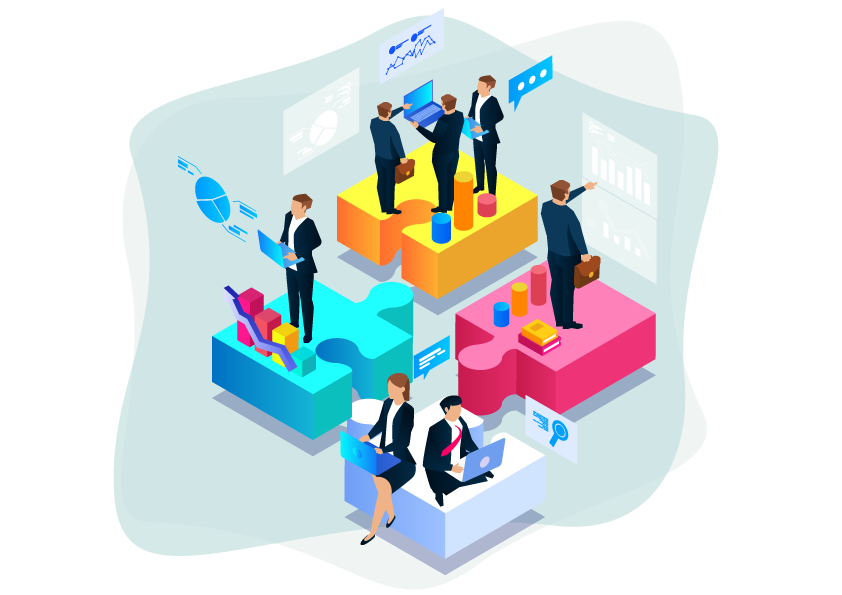 Businesses and their customers will face continued adversity in 2023. Inflation, currently above 7% in the latest reports, is forecasted to remain high in 2023. Supply chain disruptions coming out of the pandemic and impacted by the war in Ukraine will continue.
The Fed has stated that 1.3 million jobs could be lost in 2023 and interest rates are expected to continue to rise. In response to this difficult environment, customers will look critically at every financial relationship and businesses need to respond with sound strategies.
1. Deliver Value in Every Interaction
Your customers are people, and when people are under financial pressure every interaction is scrutinized. Every communication, every touchpoint with a consumer is a test. Consistently reinforcing the value of your relationship at every customer touchpoint, whether digital or paper-based, is essential.
Too often companies focus on digital sales or phone-based service interactions and overlook the importance of the communication experience during the service lifecycle. Every document and digital self-service interaction needs to reinforce the value your product brings to a customer and contain content that is personalized so the recipient feels you know them.
If your technology or processes don't allow you to bring an element of personalization into communication and experiences, you're missing an opportunity to bring additional value to your consumer relationships.
2. Eliminate Confusion with Customers
In times of financial adversity, customers manage everything more tightly. Nothing is more valuable than time. If your interactions, statements, letters, or other communications create confusion, you will frustrate customers. When customers have to overcome confusion, their solution is to call your company for support. Too often, that results in frustration for the customer and cost for the company. Client frustrations will negatively impact long-term customer loyalty. Making vital information easy to understand and act upon is essential in times of heightened stress.
Even highly regulated correspondence can be wrapped with additional information that guides customers to resources and eliminates confusion. When confusion is eliminated, and companies help customers in difficult times, loyalty is created.
3. Make it Easy
With the advent of AI, Big Data, and Machine Learning, businesses today have more tools to measure and make decisions than ever. What often gets overlooked is simply walking through the steps a customer would take so you can understand the process you're asking them to take. If a payment is needed or if another action needs to be taken by a customer, how easy is it for them to complete that action? Are multiple options given so they can choose what is easiest for them? If the customer prefers paper-based communications, are QR codes or other omnichannel bridging aids available for the customer? And if a personalized offer is also present in the communication, how easy is it for a customer to take you up on that offer?
A simple review of statements and invoices often reveals that making a payment isn't as easy as it should be. Data and analytics are extremely important but remembering to walk through the journey your customers take and considering how different types of customers can take action is essential.
4. Reduce Legal & Regulatory Risk
Taking care of your customers is key but managing risk — particularly legal and regulatory risk — is essential. When coming out of a financial crisis, regulatory and legal activity increases. Just look back to 2008 to see how the banking and consumer finance industries have changed. The way businesses communicate with their customers comes under more intense scrutiny.
To reduce risk in this area, businesses must eliminate inconsistent processes when communicating with and servicing customers. If the correspondence sent by your front-line service personnel is not consistent and easy to change you are increasing the risk. Every letter or document that is sent to consumers should be easy to update without a complex or time-consuming process.
Minimizing risk also requires the ability to easily prove compliance, so having an archive and an audit trail of versions with proof of what was sent and when is a must.
5. Invest in Measurable ROI
During periods of financial uncertainty, business investment activity can slow as companies look to minimize expense and risk. A period of economic adversity is an ideal time to focus on working with technologies and services that make your business more efficient and that mitigate risk.
The best technology platforms have the ability to solve comprehensive challenges, but allow you to start with point solutions that require minimum investment. The solution provider should have a client success model that provides a regular measurement of results and ROI as well as guides you through a potential evolutionary path to further increase ROI.
2023 will be a challenging year but with every challenge comes an opportunity. If you're looking to improve your customer communications process this year, let's chat about how DataOceans can be your partner in success.